Durian trees planted on the island of Hainan ready for harvest with first fruit expected to hit the market in June
China is set to harvest its first crop of home-grown durian with orchards on the island of Hainan forecast to produce over 2,000 tonnes of fruit.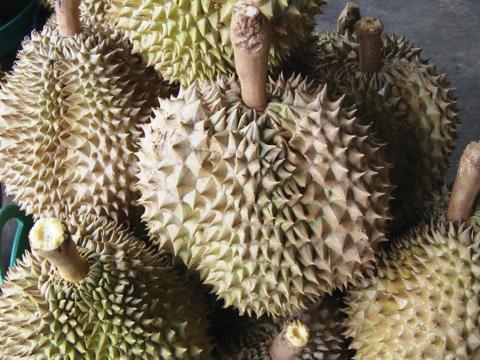 According to a report from the South China Morning Post, after four years of cultivation, the durian trees are bearing their fruit fruit which is expected to go on sale in June.
The production base is located in Hainan's southernmost city Sanya and while this crop is expected to deliver around 2,450 tonnes the goal is to plant 3,333ha in the next three to five years which is anticipated to generate an output of Rmb5bn (US$730m) by 2028.
The local industry has employed specialists from South-East Asia to help plant the crop and Chinese specialist have worked to tailor the imported seeds to better suit local conditions. The durian is expected to have a higher sugar level and growth cycle to adapt to market demand, according to the report.
The report said analysts believe Chinese-grown durian could reduce domestic prices, deepen "dual circulation" and boost international agricultural cooperation. But the key to its success is whether consumers will find it palatable.
Weng Ming, a researcher at the Institute of Rural Development under the Chinese Academy of Social Sciences, said most tropical fruit in China is still imported and its taste is difficult to replicate.
"The key to mass-marketing domestic durian is about its ability to replicate the taste of those produced in their countries of origin," Weng said.
"Figs, for example, are mainly produced in the Middle East and North Africa, and the taste of figs from Shandong, China, is nowhere near the taste of imports."
As a result, Weng said China's foray into durian growing shouldn't affect the durian industry in South-East Asia. Instead, it could present an opportunity for cooperation with China sharing the advanced agricultural technology it uses for durian cultivation.
"We need to see this breakthrough from a sense of cooperation rather than competition," Weng said.