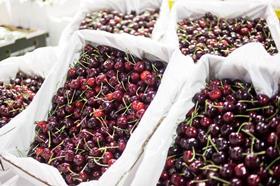 China's fresh fruit imports and exports both grew in volume and value in 2019 according to data released from the China Chamber of Commerce for Import and Export of Foodstuffs, Native Produce and Animal By-Products.
Imports grew by a larger percentage with volume increasing to 8.83m tonnes, a 24 per cent growth year-on-year while the total value of imports grew 25 per cent from 2018 to Rmb9.5bn (US$1.35bn).
In 2019 export volume increased 4 per cent year-on-year to 3.61m tonnes while value increased 14 per cent to Rmb5.5bn (US$787m).
Fresh durians topped the list of fruit imports by value with Rmb1.6bn (US$229m), a 47 per cent increase form 2018, this was closely followed by fresh cherry imports which increased 7 per cent to Rmb1.4b (US$200m).
Mangosteen imports experienced the largest percentage growth, the 128 per cent increase to Rmb790m (US$112m) made it the fourth most valuable fruit import in 2019.
As for exports, a drop in production saw China's most valuable export, apples, decrease 4 per cent from 2018 to Rmb1.25bn (US$179m).
Coming in second was grapes, the export value of this category grew 43 per cent year-on year to Rmb$990m (US$141m).
Vietnam, Thailand, Indonesia, the Philippines and Hong Kong represent the top five destinations (based on value) of Chinese exports.