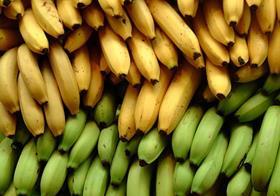 China may turn to the likes of Vietnam and Cambodia for banana imports as its current largest source, the Philippines, struggles with Covid-19 cases.
According to a report from the Manila Bulletin, the Philippines has fared much worse than some of its Asian counterparts confirming around 48,000 cases of Covid-19 as of 10 July compared to less than 400 in Vietnam and less 200 in Cambodia.
Victor S Mercado Junior, president of the Pilipino Banana Growers and Exporters Association (PBGEA), said in a press briefing that there is a risk China may turn to Vietnam and Cambodia in the coming months for its bananas due to their lower case numbers.
These comments came after China announced new requirements for imported food, compelling exporters to new provide documentation confirming their product is Covid-19 free.
The PBGEA is expecting banana exports to decline to 162m boxes worth US$1.53bn in 2020, a 20 per cent reduction from 2019's total of 195m boxes.
Alberto Bacani, chairman of PBGEA, said Panama disease and market competition would also contribute the predicted decline but the industry had to work together to find solutions.
"This is no longer an issue of Philippine banana companies competing against each other. It's all of us competing against other countries in the world," Bacani said.
"We are really threatened by other countries, so we appeal for government support."
Competition is already increasing in two key markets for Philippine bananas, Japan and Korea. Latin American exporters are growing their market share with the help of lower tariffs and FTAs.
"The total banana import market in Japan has gone up, but the problem is Latin American banana's share in this increased over the last four years while our market share declined. Latin America is a threat to Philippine bananas in Japan," Bacani said.
"Korea is pretty much like Japan. It's a very stable market. The Korean banana market, as a whole, has been increasing and consumption per capita has gone up," Bacani added.
"But that consumption is not exclusively filled by the Philippines anymore. We share it with Latin America. Ecuador, Peru, and Guatemala have an advantage because of the low tariff duty they pay."