Companies combine traceability and finance technology to tackle supply chain problems in global trading of perishable goods
Agrifood solutions platform DiMuto and Aleta Planet, a fintech focused on cross-border payments, have teamed up to tackle supply chain inefficiencies that have led to food waste and lack of access to financing in the global trading of perishable food products.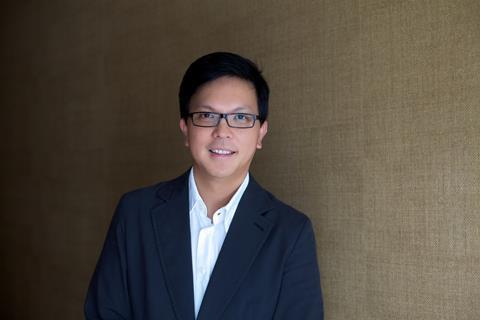 DiMuto's proprietary digital asset creation technology (Dacky) allows a whole host of supply chain partners to have more visibility and traceability of the end-to-end process as perishable produce like fruits and vegetables, move from farm to table.
Dacky uses QR labels and images to tack each fruit and carton so that everyone in the supply chain including farmers, packers, logistics and shipping companies, distributors and retailers, are armed with enough data and images to smoothen out the trades, minimising wastage and disputes.
Its Dacky platform, launched two years ago, is already in use in 17 different countries, from China to Colombia, and tracks more than 800m fruits worth US$100m.
Gary Loh, founder and chief executive of DiMuto, said providing visibility down to every single product, every single service and every single transaction was the foundation of the platform.
"From decades of being in the global fruit trading business, we have first-hand experience of the myriad of problems that arise when partners in a long supply chain lack the information they need to do their job better," said Loh.
DiMuto's Dacky uses technologies like blockchain, Internet of Things and artificial intelligence, to generate, analyse and present data and images on a single platform; data on harvest, food sources, safety compliance, payments, carbon emissions etc, as well as images of fruit quality pre-and-post shipment.
Loh cited the example of a buyer in Asia being able to verify the quality of apples from California from images uploaded to the platform before they are packed, and receive advance warning of any delays in delivery. The seller, on the other hand, can see the produce when the carton is opened at the receiving end.
Ryan Gwee, founder and group chairman of Aleta Planet, said by giving more visibility and traceability, Dacky helps to minimise food wastage and disputes among supply chain partners.
Gwee noted the lack of visibility and traceability was a key reason why many players in the global agrifood industry have limited access to bank financing.
"Some 40 per cent of trade finance applications by SMEs are rejected. Banks are not rushing into this sector and with the collapse of Hin Leong and other commodity traders, they are pulling back big time on trade finance," said Gwee.
"Perishable produce don't make good collaterals to start with, and if bankers don't have high visibility of the process and the documentation, it's difficult for them to justify lending. Without financing, many of the SMEs involved in the agrifood trade are unable to scale."
Aleta Planet's parent company, Asia Capital Pioneers Group (ACPG), is working with its portfolio companies to provide financing. By teaming up with DiMuto, Aleta Planet offers SMEs in the global agrifood industry a faster and more cost-efficient B2B payment system that leverages the international networks of global card issuers.