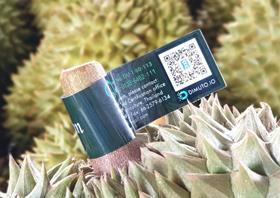 Singapore-based AgriFood trade solutions company, DiMuto, has raised US$2.35m in Series A funding led by The Yield Lab Asia Pacific.
The Yield Lab is joined by Seeds Capital, the investment arm of Enterprise Singapore, PT Great Giant Pineapple, Patrick Vizzone, Ocean Crest Investments, and Asia Capital Pioneers Group. Existing investors include SGInnovate and Latin Leap.
In a statement, DiMuto said the latest funding validates recent progress and significant market opportunities, enabling it to scale up product development and meet growing demand for AgriFood trade visibility and trade financing.
DiMuto's AgriFood trade solution unifies product, document and payment on a single platform, tracking the flow of goods along with respective flow of payments and creating a data-driven foundation for business visibility, trade financing, and insurance.
"The Yield Lab is always looking for high-impact start-ups with technology solutions that sustainably revolutionises the Global AgriFood system," explained Claire Pribula, co-founder and managing director of The Yield Lab Asia Pacific.
"The benefits achieved in finding new innovations to increase yield in food production can only be felt if that food that is harvested, and processed, enters an efficient supply chain. The need for transparency of trade from farm to fork has long been discussed and desired, but yet still is not widely adopted.
"What DiMuto has developed is technology that affordably integrates data into actionable insights, tracking the state of the trade while simultaneously providing meaningful value to each of the different constituents along the supply chain. For the retailers, distributors, insurers, and the providers of transportation and with trade financing, with DiMuto finally a safe, efficient, accountable, and sustainable supply chain is now within everyone's reach," she added.
Ryan Gwee, chairman of Asia Capital Pioneers Group said he sees immense potential for trade technology solutions like DiMuto. "There are synergies with our investment in payments fintech Aleta Planet, whose account issuance capabilities can power DiMuto's e-wallet, to plug the payment component within DiMuto's ecosystem. We believe this can be scaled to a much larger audience across the globe and are excited to be a part of this avant-garde technology."
Despite Covid-19, DiMuto has executed implementations in Indonesia, China, South Africa, Ghana, Malaysia, Kenya, and Colombia over the last six months, with 25 more projects in the pipeline. The company has specifically designed their proprietary digitalisation devices, otherwise known as a
Digital Asset Creation device (DACKY), in the form of a flyaway kit that enables implementation on the ground to be easily completed in as short as one week.