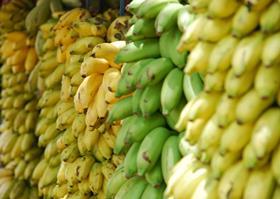 After gaining the ability to export bananas directly to China in April 2019, Cambodian exporters have made the most of the new opportunity.
Before getting the all-clear eight months ago, Cambodia had to export its bananas to China via Vietnam as it worked to refine its export procedures.
Since removing the middleman, the five companies authorised to export bananas to China have been able to accelerate their export programs, according to local news sources.
Hun Lak, director of Longmate Agriculture, one of the authorised exporters, told the Phnom Penh Post Cambodia was now exporting an average of60 containers of bananas a month to China. He said the country's ability to provide year-round supply was key to servicing the Chinese market.
"We have officially received approved exporter status because Chinese customs authorities and companies recognise our banana standards," Lak said.
"We can harvest bananas in all seasons, whereas some countries cannot produce them in the winter. In particular, our bananas are of a higher quality than our neighbours."
The other four authorised exporters are Long Sreng Hua Jian Agriculture Development, Green Island Agricultural Development (Cambodia), Sovann Reachsey and Grand Land Agricultural Development (Cambodia).