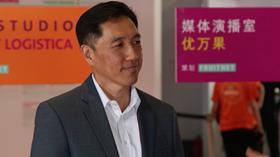 Driscoll's has revealed plans to triple its business in China over the next five years as it tries to capitalise on a growing consumer focus on health.
According to a report from China Daily, Driscoll's blueberry, raspberry and blackberry production in China has grown from 500 tonnes in 2016 to around 10,000 tonnes in 2020.
Jae Chun, Driscoll's vice president and general manager in China, said the company hopes to triple that figure by 2025 in response to the country's huge consumption potential.
'What we see as a macro trend, especially among the young, is (the desire) to have some form of health incorporated in their lives," said Chun.
While China's annual berry consumption per capita among middle and upper-income groupsis only around 125 grams, compared to 1.5kg in markets like the US or Europe, Chun said China is one of the fastest growing markets.
'Over time, China potentially can be as big as, if not bigger than, the biggest fresh berry market in the world, which currently is the United States,' he explained.
Chun said that the rise of e-commerce had helped popularise berries among local consumers, particularly Driscoll's key demographic females aged between 25 and 40 with an interest in healthy, tasty food.
'While first-tier city residents have more exposure by traveling more internationally, and they have more foreigners who typically know about these brands… I see more commonalities of consumers across all city tiers: expect high-quality fruit," said Chun.
Driscoll's has worked to establish its presence in China and expand the market share for berries using targeted market education and a hybrid online/offline approach to reach consumers and the results are starting to show.
'I feel flattered when some Chinese think we are a Chinese company because that's what we aspire to be,' Chun said.
'Our commitment in having the majority of our berries grown in China shows the level of commitment to benefit China, especially in the less economically-developed parts, as we do our modern agriculture business.'