A new white paper from Dutch Greenhouse Delta outlines how Dutch knowledge and technology is boosting production efficiency and food safety in India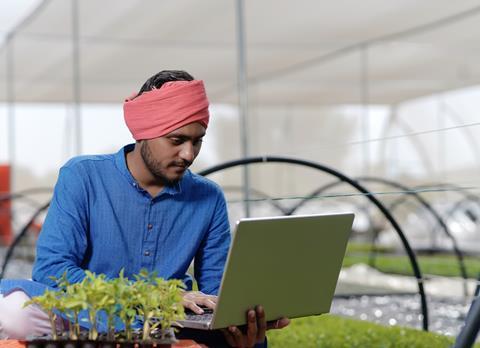 Dutch Greenhouse Delta (DGD) has launched a white paper looking at how Dutch knowledge and technology is enabling the fast development of production efficiency and food safety in India.
In the white paper, experts from leading Dutch companies have discussed India's challenges, opportunities and solutions in the field of horticulture, while several successful Dutch innovation projects are also presented.
"Although the Indian greenhouse horticulture sector has far from matured, it offers plenty of opportunities," DGD stated. "India is a rapidly growing giant, with an economic growth of 7 per cent a year on average and a fast-increasing middle class, demanding quality products.
"The country is the world's number two producer of vegetables and fruit and could become the major food exporter in the Asian region. Also, the country has a favourable investment climate."
On the other hand, DGD outlined, India faced challenges such as water supply, extreme climate, harvest security and a poor functioning market chain.
The current food production method was inefficient and struggled supply the growing population with enough fresh, affordable, safe, and sustainably grown food.
However, Dutch solutions could help convert food supply challenges into opportunities, it noted.
DGD said that the country required an "upgrading" of existing horticulture to achieve higher production, consume less water and fertilisers, and achieve a better food quality.
"The Indian government is taking steps to facilitate investments in agri-food technology to realise modernisation," explained Desh Ramnath, director DGD India.
"They recognise that the Dutch horticultural knowledge cluster is unique due to its structured and integrated approach to horticultural projects.
"Because DGD with all its partners can provide complete solutions, it has the key to the main parties and upcoming projects," he added.
The group said that several Dutch projects and innovations had been realised over recent years, some of which are presented in the white paper.
The white paper can be downloaded from the Dutch Greenhouse Delta website