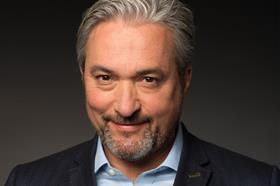 Delegations from Freshfel Europe and the China Entry-Exit Inspection and Quarantine Association (CIQA) have met virtually to exchange expertise on a number of pressing issues.
Key topics discussed included the lessons from the Covid-19 pandemic for fresh produce business, the development of e-commerce and online sales on both sides and the move towards sustainability.
The two associations are due to sign a Memorandum of Understanding in the coming weeks to further foster the collaboration and mutual exchange of best practices between the parties to boost the fruit and vegetables category in both Europe and China.
Duan Xiahong, vice-president of CIQA, welcomed the chance to re-launch the cooperation between Freshfel Europe and CIQA following the interruptions caused by the Covid-19 pandemic.
"We have set an agenda to exchange on emerging important matters such as the impact of Covid-19, the development of e-commerce and the implementation of sustainability concepts to cope with evolving regulatory and societal concerns," said Xiahong.
Stephan Weist, president of Freshfel Europe, said the associations could help each other capitalise on the opportunities that were emerging from the pandemic.
"Trade between China and Europe slowed down during the pandemic, after peaking in 2019 at 200,000 tonnes of export from China to the EU (grapefruit, pears, garlic and onions) and 6,000 tonnes of export from the EU to China (oranges, pears and kiwifruit)," said Weist.
"As the pandemic is ending more opportunities might arise, building on the new sustainability move, online sales opportunities and in regard to logistics the Silk Road Train alternative".