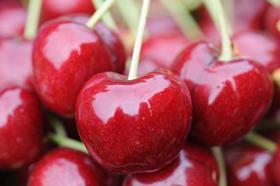 Shanghai-based online B2B company Fruta Cloud has launched innovative new packaging for Chilean cherries during the Chinese New Year sales period.
Working with shipping companies, Fruta Cloud offered 500g and 1kg packs of cherries with modified atmosphere technology to improve shelf-life.
Packaging the cherries in Chile before shipping to China, Fruta Cloud said the food safety standards were an improvement on the cherries being repackaged in clamshells once arriving in China, which it called a "makeshift solution to meet the market's demand".
"The invention of 2.5kg gift pack years before was born out of the gifting practice during [Chinese New Year], and 2.5kg has become the mainstream packaging style this time of the year," explained Fruta Cloud's Patty Li. "However, as the Chinese upper-middle class population exploded, cherry is no longer just a premium gift but for daily consumption."
Frutacloud supplied the cherries to retailers and e-tailers, including Hema and Mr Fresh, at times selling for a 30 per cent premium on manually clamshell-packed cherries.
Li said while there will still some technical aspects to improve in the packaging, the innovative new packaging would improve customer experience and increase demand.