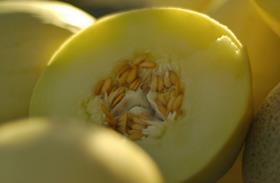 A nearly two-year suspension from the Ethical Trading Initiative (ETI) has led to the official termination of Fyffes ETI membership on 21 March, following what the ETI noted as failure to resolve concerns at Fyffes Honduras melon subsidiary.
The termination came at the end of a 60-day flagged period, which included a joint mission to the Honduras melon subsidiary with a high-level former corporate senior executive, and a trade union representative, to mediate a meaningful way forward.
The ETI said in a statement on its website the board "regretfully" decided that despite these efforts, and ETI's long-running engagement with the issue, Fyffes was still failing to resolve the substantive concerns raised.
Fyffes have an appeal period of 28 days, and ETI said it hopes the company can act on the recommendations made following the mission.
"ETI recognises that in the real world of global supply chains there will be times where there is a specific problem or dispute involving one or more ETI member companies," said ETI's director, Peter McAllister.
"Typically, these are addressed through a mediation process with solutions agreed and implemented between concerned parties.
"Unfortunately, despite our best efforts, this has not happened in this case."
RTE reported Fyffes had been told only one of three issues had not been adequately addressed which is 'freedom of association'. In the past, Honduran workers have allegedly faced barriers when attempting to join local unions.
Fyffes said it faced challenges, as one of the unions it had been asked to negotiate with is not legally recognised in Honduras and will not provide the number of workers it represents. It said despite this it had tried to repeatedly negotiate with the STAS (the other aforementioned union), but that the STAS declined to meet as it wanted sole negotiation rights.
Base Code not met
Formal complaints were initially raised in March 2016, by the NGO Banana Link and the International Union of Foodworkers. These concerned the treatment of workers at an associate company of Fyffes in Honduras: the Fyffes Suragroh farm business.
McAllister said while in many locations workers do not always enjoy the full rights described in ETI's base code, that its processes allow ETI to act if there is insufficient progress made.
"It's why we work with business to motivate companies to behave ethically, to the benefit of workers in their supply chains, and to improve their performance over a period of time," McAllister said.
"While our expectations are high, where possible we seek to promote engagement and reach practical collaborative solutions, rather than find fault."
Fyffes is the second company ever to have an ETI membership terminated.