As e-commerce live-streaming trend grows choosing the right channel is becoming increasingly important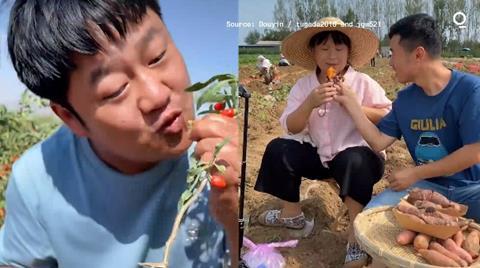 China's fruit growers are increasingly utilising live-streaming on e-commerce platforms to reach a wider audience and more options are be becoming available.
According to a report from the South China Morning Post, During the recent June 18 shopping festival, the Alibaba-owned Taobao hosted nearly 10,000 live streams from China's rural regions each day.
In total, the platform has more than 100,000 live-streamers across China who are farmers, according to the company.
The rapid take-up of live-streaming and selling products via video has caused other players to enter the market such as Pinduoduo and Douyin, the Chinese version of TikTok.
Miro Li, founder of marketing consultancy Double V, said the competition has prompted sellers to explore their options.
"Brands are looking for ways to grow outside Alibaba's platforms because the traffic there has reached the ceiling," said Li.
"Consumer habits are also changing, Douyin is a prime example of 'interest e-commerce', which drives sales with content, and consumers are less price-sensitive, instead of being focused on low prices with traditional e-tailers."
Li said there had been a shift since he started selling fresh produce online around 2017. Back then, the most common method of selling produce was through chat groups on WeChat, which is commonly referred to as private traffic.
The broader audience attracted by the likes of Douyin, known as public traffic, can create more sales opportunities. Other platforms have launched their own video features to keep pace, Pinduoduo launched its short video feature and WeChat owner Tencent launched WeChat Channels, its own in-app video function.
"Traditional e-commerce platforms launch short video and live-streaming features to boost conversion and return on investment," Li said.