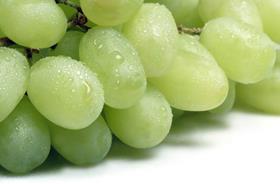 Asia's appetite for Korean fruit grew in 2019 as Vietnam emerged as a leading importer of grapes and strawberries.
According to a report from Korea Bizwire, Vietnam became the largest importer of Korean grapes, while the value of Korea's overall grape exports grew.
Korea's Ministry of Agriculture, Food and Rural Affairs and state-run Korea Agro-Fisheries & Food Trade Corp (aT) reported grape exports totalled US$23m in 2019, an increase of 64.2 per cent over the previous year.
The Shine Muscat variety accounted for 72.4 per cent of all grape exports, while Geobong grapes and Campbell grapes accounted for 13.8 per cent and 13.3 per cent respectively.
With Vietnam importing 34.8 per cent more Korean grapes in 2019, it overtook China and Hong Kong to become the number one importer.
"In Vietnam, 70 per cent of Shine Muscat are used for ancestral rites and gifts," Hwang Eui-chang, head of the Korea Grape Export Association, told Korea Bizwire.
"They celebrate the Lunar New Year just like us during which grape exports jump."
Strawberries were another Korean fruit that found success in Vietnam in 2019. Korean strawberry exports to Vietnam garnered US$7m, a 90 per cent increase on 2018.
This growth has helped Korea corner the Vietnamese market, as Korean strawberries accounted for 99.4 per cent of Vietnamese strawberry imports.