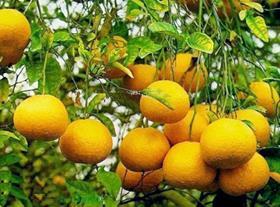 After nine years Iran has lifted its imports restrictions on Pakistani kinnow, providing exporters with a major boost.
Shah Mehmood Qureshi, Pakistan's minister of foreign affairs, tweeted the news following a visit to Iran in April.
"I am pleased to share some good news for our citrus farmers. Following discussions, happy to announce that Iran has lifted restrictions on the import of Pakistan's kinnow," said Qureshi.
Iran is set to open its borders for the 2021/22 kinnow season and Ahmad Jawad, former chief of horticulture exports of the Federation of Pakistan Chambers of Commerce and Industry (FPCCI), told the Tribune Iran could potentially become the largest export market for Pakistani right away.
"Economic diplomacy is a beneficial tool precisely for Pakistan's horticulture sector and dividends are very high," said Jawad.
"Iran is one of the largest markets for kinnow; after this announcement, export of the fruit will increase substantially in the coming season and it is a good omen for farmers too."
Jawad said Pakistan was well-placed service the Iran market once the country's citrus season ends.
"Iran had banned Pakistani kinnow to protect its local market, but I think looking at the demand it has allowed the Pakistani fruit again as demand on Nauroz (Iran's New Year) soars manifold," said Jawad.