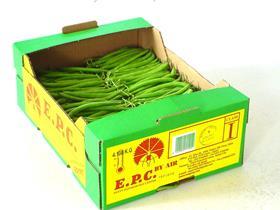 On 8 November Egypt and Japan came to an agreement for the trade of agricultural products.
Egypt will now be able to export a number of vegetables, melons, and dates to Japan under the Asian nation's phytosanitary requirements.
Items now available for access include potatoes, green onions, cucumbers, garlic, zucchini, okra, artichokes, green peas, green beans, asparagus, sesame, melons, watermelons, and dates.
Egypt's agriculture and land reclamation minister, Ezz Eldin Abu Steit said the Japanese market had been opened following negotiations and the carrying out of technical and quarantine studies.
Egypt Today reported that both sides probed export requirements for a number of fresh produce items, according to Abu Steit, and came to the agreement to apply Japan's phytosanitary requirements.