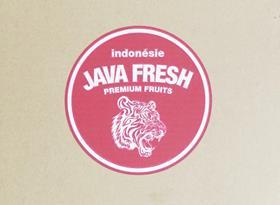 Java Fresh – a pioneering young Indonesian produce supplier – has made another significant step towards its goal to be known as one of the world's most reliable, trusted and ethical exotic fruit exporters.
The six-year-old firm, which airfreights Indonesian-grown mangosteen, kaffir lime, durian and snakefruit to Europe, Russia and China, has gained Sedex's ethical trade certification, Smeta, in addition to its GlobalGAP accreditation.
This latest credential tells the global marketplace that all Java Fresh workers are fairly paid, explains the company's director, Robert Budianto.
"I think we are the only Indonesian fruit export company to have both Smeta and GlobalGAP at the same time," he reveals.
Achieving this latest recognition was the result of a two-year labour of love, he adds, born from the company's commitment to always give back to its community.
"We worked for this, not just because we want to access supermarkets in markets like Europe and Australia," says Budianto, "but primarily because this is what we believe in."
Java Fresh's story is one of remarkable vision and growth. The firm, which started out in 2014 as an idea shared by four young friends to transform their native Indonesia into a world-leading ethical exotic-fruit supplier, now permanently employs 100 people and operates five packhouses, one in Bali and four in Tasikmalaya on Java island, where its mangosteen production is concentrated.
Sustainability – both environmental and social – forms Java Fresh's very core. Its produce is organically-grown, requiring nothing but soil, water and the occasional bit of (organic) cow dung to flourish. And, from the outset, Java Fresh has helped empower vulnerable women in West Java by employing them at its Tasikmalaya packhouses.
In the space of these last six years, Java Fresh has conquered the French and Dutch mangosteen and kaffir lime market – supplying 70 per cent of the volume sold there.
Moscow is another key destination for the company, followed by China, where it exports mangosteen, durian and snake fruit.