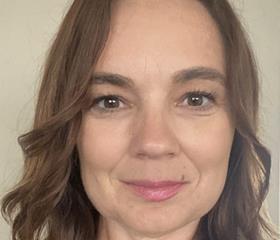 Jayne Chamberlain has been appointed chief operating officer of the New Zealand-basedKiwifruit Breeding Centre (KBC).
Chamberlain has held various leadership positions with kiwifruit marketer Zespri International over the last 17 years, including her role leading the global pre-commercial programme that triggered commercialisation of Zespri's first red cultivar, Red19, in 2020.
She has also served as Zespri's market manager UK and Ireland, and developed a programme of extension activities to support the successful on-orchard establishment of Gold3 as part of the New Zealand kiwifruit industry's PSA recovery strategy.
"Jayne was seconded to KBC from Zespri to help in the establishment of the business, and made an immediate impact. We are delighted that she will be joining the team and that Zespri have been supportive of that move," said KBC chief executive Matt Glenn.
"The COO role is both a strategic and tactical role within KBC. It is strategic in that the role must understand the future needs of the industry and the business and ensure that KBC have the right resources, in the right place at the right time, and tactically organised to be effective and efficient."
KBC is a 50/50 joint venture between Plant & Food Research and Zespri. It has been established to drive greater innovation within kiwifruit breeding, and to create healthier, better tasting and more sustainability-focused varieties.