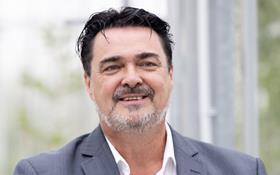 New Zealand's Kiwifruit Breeding Centre opens its doors this week.
The centre has been established by Plant & Food Research and Zespri to take their 30-year relationship of successful kiwifruit breeding to the next level.
With about 45 staff, the centre is based in Te Puke, and operates out of Kerikeri, Motueka and Mt Albert. It will also have a presence offshore in selected kiwifruit regions.
The centre will be jointly funded by Zespri and Plant & Food Research. The organisations will share royalties from any future commercialised new varieties.
The centre's inaugural chief executive, Matt Glenn, said the organisation will be focused on science and commercial success,extending New Zealand's position as a world leading innovator in the kiwifruit category.
"The centre will be key to the future success of New Zealand's iconic kiwifruit industry," Glenn explained. "Plant & Food Research and Zespri have laid a very strong foundation. They now want us to spread our wings and develop new cultivars that will delight consumers around the world."