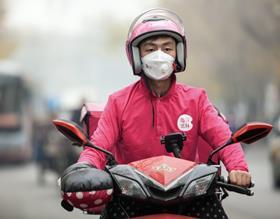 Beijing-based boutique food e-tailer, MissFresh, has announced a new funding round of US$495m.
According to a report by TechCrunch, the funding was led by state-backed China International Capital Corporation, with other investors including ICBC International Securities, Tencent, Abu Dhabi Capital Group, Tiger Global and a fund managed by the government of Changshu county, home to Missfresh's east China headquarters.
MissFresh launched in 2014 and has grown rapidly thanks largely to its ability to deliver items in under 30 minutes. It achieves this by operating over 1,500 mini warehouses across 16 Chinese cities.
The e-commerce platform registered over 25m active monthly users in 2019, however an increase in online e-commerce during Covid-19 is likely to see that number rise.
The platform is deeply integrated into Tencent's WeChat messenger, and according to research firm QuestMobile, China had 11.6m more daily active users of e-grocery in May 2020 compared to the same period in 2019.
China's boom in e-commerce business was discussed during Fruitnet Live: China, and will be analysed in detail in the July / August issue of Asiafruit and in the official report due out next month.