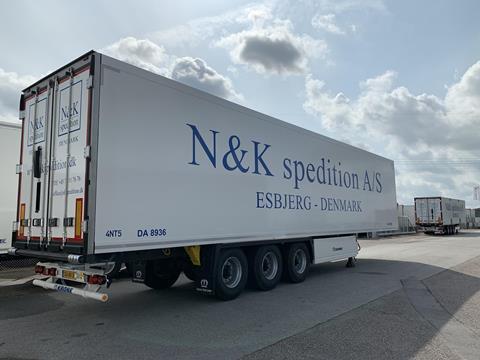 Europe's largest cold chain logistics group, N&K spedition, has announced it will enter the Chinese market.
Based in Denmark, the company has plans to invest over 100bn yuan (US$14.21bn) into developing a full set of cold chain logistics facilities, logistics certification, transportation and information management across mainland China.
As first reported in Yahoo, the move is in cooperation with Haiting International Logistics. Chairman of Haiting, Dai Zhizhong, will become president of N&K spedition Asia, and will look after administrative and business development plans across Asia from the company's Shanghai headquarters.
In discussing the move, Zhizhong highlighted the importance of cold chain logistics in transporting perishable food across China.
"China's mainland consumes more than 1bn tonnes of perishable food every year, of which more than 50 per cent needs cold chain transportation," explained Zhizhong.
"However, the current utilization rate of China's cold chain logistics is only 19 per cent, and the damage rate of agricultural products is relatively high.
"In addition, in recent years, mainland e-commerce has extended to the fresh produce industry. It takes an average of three to four days for delivery, and cold chain logistics is important to maintain quality," he noted.
Zhizong also added that China is behind other parts of the world, namely the US and Europe, in its cold chain technology, which he hoped would be able to change with this partnership.
"There has not yet been a cold chain logistics company that can truly provide high-quality 'one-stop' services to China," said Zhizong.
"We hope the introduction of Europe's largest cold chain logistics group will help change the cold chain logistics ecology of the entire mainland of China.'