Indian joint venture partners with Dr YS Parmar University to produce and market clean planting material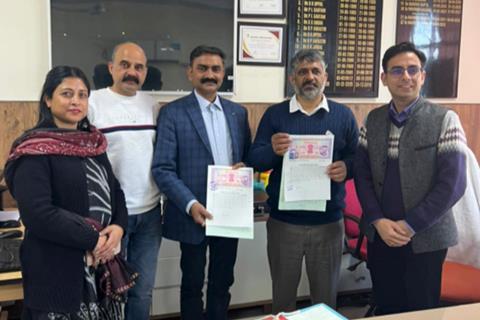 Rajat IG Biotech and Dr YS Parmar University have joined hands to launch a collaborative project aimed at producing and marketing clean planting material for the Indian fresh produce industry.
The partnership combines the university's agricultural research expertise with the technical know-how and commercial reach of Rajat IG Biotech, the latter a joint venture between Indian fresh fruit importer and IG International, and DBT-certified tissue culture lab Nishant Biotech.
The collaboration will focus on producing high-quality, disease-free planting material that meets the needs of the industry by leveraging the latest techniques and technologies, the partners aim to deliver a range of clean planting material that is affordable, reliable, and sustainable.
Sanjeev Chauha, director research at Dr YS Parmar University, said the university was excited to partner with Rajat IG Biotech on what was an important initiative.
"This collaboration will not only strengthen our research capabilities but also provide farmers and the industry with access to superior planting material that will help increase productivity and profitability," said Chauha.
This was a sentiment shared by Rajat IG Biotech chief executive Shri Vinod Soni.
"This partnership will help us leverage the cutting-edge research capabilities of the university to develop and market innovative solutions that meet the needs of the industry," Soni said.
The clean planting material produced under this collaboration will be marketed and sold by Rajat IG Biotech. The university will receive a share of the sales revenue generated from the plants sold under this MOU.