This year's ClemenGold campaign to be anchored by a new theme: 'ClemenGold, your language of love'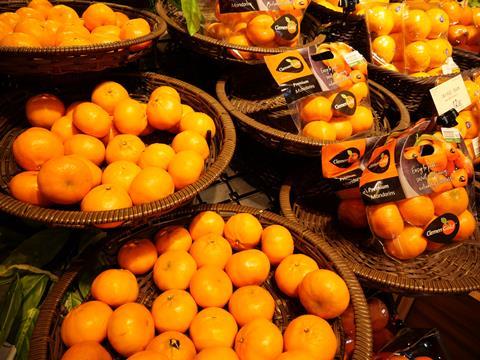 Premium mandarin brand ClemenGold has unveiled a new marketing theme to help promote its fruit and connect with consumers.
'ClemenGold, your language of love' is the new theme introduced by South African-based citrus commercialisation and marketing company Fruitalyst, which handles the ClemenGold brand.
Fruitalyst marketing manager Adele Ackermann said the theme aims to connect with mothers and their young children by focusing on their desire to care for loved ones
"We believe our special mandarin has become a household name for mums or primary shoppers who show their love by means of the healthy lunchboxes or snacks they prepare, or those who, during a busy day at the office, need a moment of refreshment," explains Ackermann.
This year the ClemenGold campaign will be backed by almost year-round availability with mandarins produced from June to October on farms geographically spread across South Africa, and then from November to May on partner farms in Spain and Morocco. This lengthened availability and growing volumes have bolstered the global growth of the brand over almost two decades.
"A successful brand, backed by quality, creates demand, and it allows us to have an inspiring conversation with our retail partners in various parts of the world to discuss what consumers want and which marketing messages would best entice them to buy," said Ackermann.
"By supporting retailers with branded products and culturally relevant marketing campaigns, we establish and build on brand recognition. It's a proactive conversation: how can we position the product for the upcoming season, as opposed to entering markets that are either empty or full, with high levels of volatility in price."
In 2022 ClemenGold won the Asia Fruit Award for Marketing Campaign of the Year, for its promotional efforts in China, a crucial market for the brand. Ackermann said the achievement recognised the extensive consumer research, high levels of creativity as well as the enthusiasm and input of Chinese retail partners.
"Every year, we're impressed with the levels of passion with which our long-standing retail partners embrace our marketing themes and campaigns," Ackermann said.
"We prepare themed brand and marketing kits, which address point-of-sale, the online marketing environment and other channels, and encourage our partners to bring to the table their insights into the shopping behaviour of their clients."