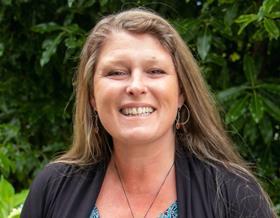 Stuart Kilmister and Cindy Dixon will serve as New Zealand Apples & Pears' (NZAPI) first associate directors.
In announcing the pair's appointment, NZAPI chair Richard Punter said the peak industry body has developed an associate director programme to grow its governance talent and representation pool.
"We need trained directors from all areas of the industry's value chain to be an effective and relevant governance board," Punter explained.
Kilmister is a technical manager at Kilhaven Orchards, while Dixon is a supply manager with Bostock New Zealand.
It is envisaged the associate director programme will provide NZAPI's board selection committee with a pipeline of aspiring directors, who have both the knowledge and training to govern an organisation such as NZAPI.
Successful candidates will have the chance to work alongside the NZAPI board and to be mentored by directors, along with receiving New Zealand Institute of Directors training.
"The programme is also providing successful candidates with the opportunity to see the board in action and to understand if the role of a director suits them personally," Punter added.
The New Zealand apple and pear industry produced 600,000 tonnes of fruit over the 2019 season, exporting almost 400,000 tonnes to over 80 countries worldwide. The combined value of export and domestic supply is closing in on NZ$1bn.