Fresh produce group has been rewarded for its workplace, culture, and inspiration to youth
Canadian fruit and vegetable grower-distributor Oppy is being honoured three times over for its commitment to its people and community.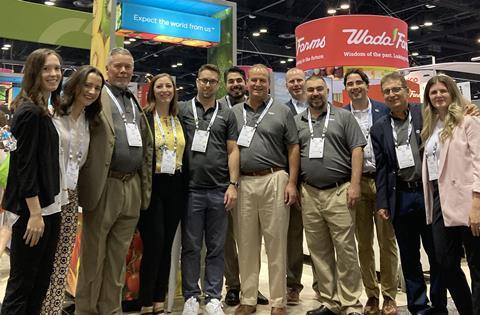 Firstly, Oppy has been selected as one of British Columbia's Top Employers for 2023 for the seventh consecutive year, a title covering a range of criteria including workplace, benefits, training and community involvement, and those that offer progressive and forward-thinking cultures and programmes.
"At the heart of Oppy, our driving force has been to foster an environment where our team members can thrive, in which they feel safe and respected, and where we are continuously working towards an inclusive environment for all," said vice-president of talent and culture and chief people officer Satri Alpine. "It's an honour to share how our company is being recognised in support of that purpose."
The company was also awarded Canada's Most Admired Corporate Cultures recognition for a third time, recognised as a best-in-class Canadian organisation for fostering high-performing corporate cultures that help sustain a competitive advantage.
It was also revealed at the end of last year that chairman, CEO and managing partner John Anderson will be inducted into the Business Laureates of British Columbia Hall of Fame in May 2023 on behalf of JABC.
This honour recognises British Columbian business leaders whose efforts have shaped the province and exerted positive influence on the Canadian way of life, and those who stand to inspire leaders of the future.
"It comes as no surprise that John would be recognised in this capacity, we have so much to celebrate because he's initiated purpose and inspired others to be their very best," said Alpine. "Congrats John, and congrats to everyone at Oppy for continuing to live out our promise each day.
"These accomplishments reinforce what people at Oppy already know — that it is a truly gratifying place to work, contribute and grow."