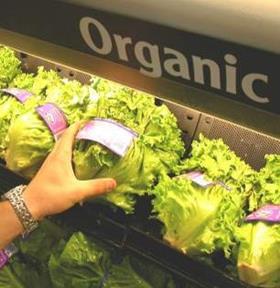 The demand for organic produce is surging in China, despite the higher prices, as consumers pay closer attention to how their food is produced, AFP reported.
China's food industry has suffered numerous safety scares in recent years, and in 2008 at least six babies died and 300,000 others became ill when the industrial chemical melamine was used in dairy products.
This year alone there has been several well-publicised incidents involving tainted chives, beans and pears.
The organic market in the country is estimated to be worth around Yn5bn (US$732m) and demand is expected to increase by 20-30 percent a year over the next five years, according to Huang Dejun, a chief analyst with Beijing Orient Agribusiness Consultants.
"The Chinese economy has been growing by double digits. People are getting affluent and they are demanding a better quality of life," Mr Huang said.
However, analysts believe organic food will remain a niche product in China because of limited supply, with good growing conditions hard to find in the heavily populated and industrialised nation.
Meanwhile, organic farming is also booming in Australia, with research group IBISWorld predicting the sector will grow by around 15.1 per cent in the next year to be the fastest growing industry in the country.
"Big business is jumping aboard the organic farming bandwagon," IBISWorld general manager Robert Bryant told the Sydney Morning Herald, citing the launch of Australian supermarket chain Coles' own organic brand.
The group predicts the industry's revenue will grow to almost A$0.45bn in the next twelve months.