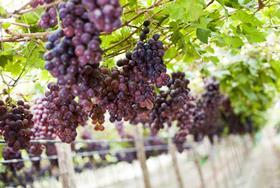 Peruvian agri-food exports to Hong Kong have surged in 2021 driven by increasing demand for the country's fruit.
Through the first six months of the year the value of agri-food exports has increased 53.9 per cent on the same period in 2020.
Fresh fruit such as grapes, avocados and cranberries have led the way for Peruvian fresh products in Hong Kong. Cranberry exports have shown a big increase in 2021, rising 693.4 per cent in value compared to the previous year.
In view of these results, Peru's foreign trade and tourism body PromPeru has committed to continued promotional initiatives at Hong Kong points-of-sale, both at a retail level and in the restaurant sector.
The main markets for Peruvian agri-food exports in Asia in 2020 were China (US$182m), Hong Kong (US$158m), Korea (US$116m) and Japan (US$89m). In 2021 the figures have risen by 20 per cent compared to the same period last year and even when compared to the performance of 2019.