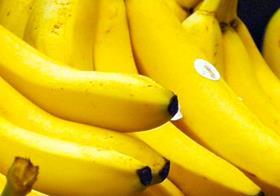 Exports of bananas from the Philippines to China and Iran have reportedly decreased by 36 and 43 percent respectively, according to the executive director of the Philippine Banana Growers and Exporters Association (PBGEA) Steven A. Antig.
The decline has been noted for the first half of 2013 compared with the same period in 2012.
China and Iran had received 19.14m boxes and 9.52m boxes respectively for the first six months of 2012. This year, however, this has dropped to 10.95m and 6.1m boxes. Each box weighs 13kg.
In a phone interview with Sun.Star Davao, Antig put the decline to Iran down to US sanctions and the limited companies that will ship bananas to Iran. "We encountered the problem in 2009 wherein there was a sudden decrease of exports,' he said.
Currently, only APL is shipping Philippine bananas from Davao to Iran. Not all companies are allowed to export bananas to Iran as they are first required to secure permit from the US treasury department.
Antig put the decline in China down to exports not having normalised since the country launched a quarantine crackdown on banana exports from the Philippines in early March 2012.
The PBGEA has worked closely with the Department of Agriculture and Philippine Quarantine Service to implement better sanitary procedures, including double and triple washing of the fruit and improvements in packhouses.
'Even after introducing all these measures, we are not 100 percent certain that we will meet China's quality requirements,' Antig lamented.