New funding to power Pilipino Banana Growers and Exporters Association marketing campaign in Japan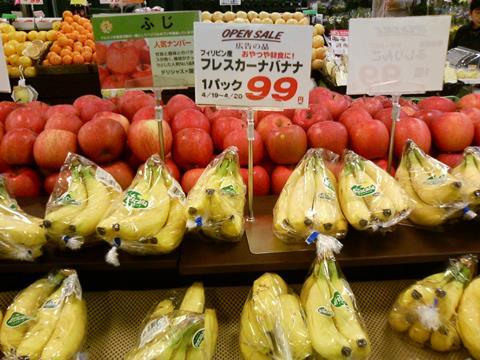 The Philippine Department of Agriculture (DA) has committed P3m (US$570,000) to fund a new Pilipino Banana Growers and Exporters Association (PBGEA) marketing campaign in Japan.
According to a report from The Philippine Star, the campaign was designed to improve access and raise prices in one of the Philippines' key export markets.
PBGEA executive director Stephen Antig said it would highlight to consumers that the current cost of bananas was not enough to support sustainable production.
"The domestic banana industry is optimistic that the marketing campaign will enable producers to secure the support of Japanese consumers in our bid to adjust prices," said Antig.
Agriculture secretary William Dar said the government recognised the value of the country's top fruit exports, bananas and pineapples, and wanted to facilitate growth.
"We enjoy a comparative advantage in banana and pineapple, and for this reason, we at the DA invest in the development of the high-value crops subsector through our High Value Crops Development Program (HVCDP)," said Dar.
Dar said the Philippine banana industry was looking forward to increasing banana exports to Japan after the requirement for 100 per cent mandatory inspection was lifted.
The DA said 82 companies were exempted from 100 per cent inspection as of January after displaying high levels of compliance with Japan's phytosanitary requirements.