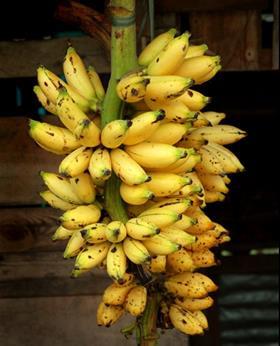 The Philippine banana and pineapple industry is breathing a collective sigh of relief as the production outlook for 2017 shows significant improvement on 2016.
It couldn't have got much worse. Last year, banana and pineapple producers battled the after-effects of Typhoon Bopha and Pablo – two devastating tropical storms that wiped out people, towns and plantations in 2012, and successive years of drought brought on by the El Niño weather phenomenon.
Crop volumes were "astonishingly" low as a result, say sources, and export orders left unfulfilled. Traditional markets looked for alternative banana and pineapple supplies, and Philippine farmers were left to pick up the pieces.
At the same time, the Philippine banana sector also had to contend with the spread of Panama disease – a fungus that kills the plant, roots up – as well as escalating violence from Communist insurgents in southern Mindanao (which disrupted production), and a ban in China (this was lifted in October 2016).
Philippine banana exports plummeted by over US$500m in 2015, according to Philippine banana growers association (PBGEA) figures. And production volumes among PBGEA members between January and June 2016 fell even lower – 14 per cent down on the prior-year period.
Yet key sources agree that 2017 will be better. Rains finally arrived during the fourth quarter of last year, allowing banana and pineapple farms to recover. And experts don't forecast a return of El Niño and its adverse climatic effects over the next 12 months.
Some pundits say banana crop volumes will return to pre-2012-typhoon levels as a result, and cite 30 per cent as the percentage rise over 2016 levels.