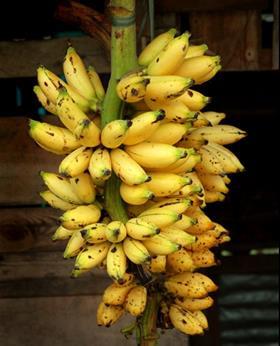 The Philippines has urged Japan to reduce its tariff on Philippine bananas to zero as competition in the Asian banana export market heats up.
According to a Business Mirror report, William D. Dar, agriculture secretary of the Philippines, made the request to his counterpart, Shinya Fujiki, vice minister of Agriculture, Forestry and Fisheries in Japan, at a bilateral meeting in Brunei.
"I would like to request your support for the preferential tariff rate of zero percent for Philippine bananas in Japan, which currently imposes 18 per cent tariff during the winter season and 8 percent during the summer," Dar said according to the Business Mirror.
This request comes on the back a push from Philippine banana exporters who don't want to lose out to Asain competitors.
The Business Mirror report said stakeholders like the Pilipino Banana Growers and Exporters Association (PBGEA) have been lobbying for the reduction of Japan's tariffs.
PBGEA argued that reducing, or eliminating the tariff, would keep the Philippines competitive against Japan's other banana suppliers exporting with zero tariffs.
Fujiki said he wished to discuss the proposed tariff reduction by the Philippines in the context of the on-going review of the Philippines-Japan Economic Partnership Agreement.