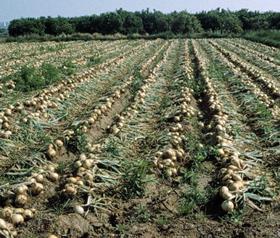 The Qatari Ministry of Business and Trade has released a report naming India and the Philippines and the top suppliers of fresh produce, according to an article published in the Gulf Times today.
The report detailed supply of fruit and vegetables as well as meat, fish and fodder to the country's Central Market.
It stated that 22,240 tonnes of vegetables were available in the market in April 2013, 45 per cent higher than during the same month in 2012. Despite the greater supply, vegetable prices rose by 11 per cent during this period, the Gulf Times reported.
India was named the leading supplier of vegetables, with onion their primary export product. They were followed by Jordan. Other major exporters to the country were Saudi Arabia, Iran, Egypt, Oman, China and Pakistan.
Fruit supply to the Central Market rose by 3 per cent from 12 months previously, with the Philippines named the largest supplier of fruit, notably bananas and pineapples. They were followed by Egypt. Other fruit suppliers included South Africa, India, Australia, China, Pakistan and Lebanon.