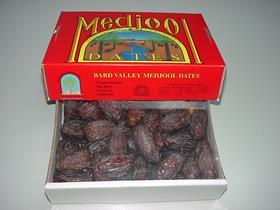 Demand for imported fruit is up this Ramadan in some south Asian countries despite significantly higher prices, traders have revealed.

Malaysian fruit importer Euro-Atlantic said it has doubled its date imports and almost trebled its Korean grape volumes to meet demand for the month of Ramadan this year, in spite of notable price rises.

"Demand has increased compared to last year regardless of price hikes," Su'aidah Ahmad, Euro-Atlantic senior executive, overseas procurement, told Fruitnet. "Last year we imported a 20ft container of Iran Bam dates. This year we've increased it to a 40ft container load. Our Korean grapes imports (Campbell and Kyoho) are up from two shipments last year to five shipments this year."

Importers report a similar trend in Bangladesh, a particularly price-sensitive market that has this year suffered from higher food costs.

"We are receiving many more orders for Ramadan this year than last year," Mirza E Rashid of importer Ambish International said last week. "Our clients are making very good profits."

In Pakistan, meanwhile, traders report rocketing date prices due to a domestic crop shortage and higher fuel costs, but no drop in demand.

Dates, apples, orange, pears, grapes and bananas are the most popular fruits consumed in Bangladesh during Ramadan, which falls from 2 September to 2 October this year.

In Malaysia, demand for sweet and dried imported fruits tends to increase by around 70 per cent during Ramadan compared to other months.