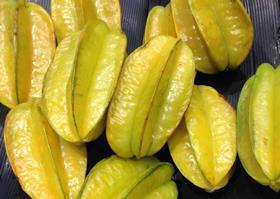 Bilateral trade between Malaysia and China hit a new high in 2020, despite the challenges posed by the Covid-19 pandemic.
Malaysian ambassador to China, Raja Datuk Nushirwan Zainal Abidin, said the relationship between the two countries had grown stronger thanks to their joint efforts in managing the impact of the virus.
Malaysia's The Star reports that China has continued to be Malaysia's largest trading partner for the 12th consecutive year, while Malaysia became China's second largest trading partner in South-East Asia, after Vietnam.
A recent webinar organised by the Malaysia external trade development corporation (Matrade) and China's Lanzhou bureau of commerce revealed China remained Malaysia's largest export destination, with exports expanding by 4.35 per cent year-on-year.
Matrade's trade commissioner in Chengdu, Nur Azni Aziz, said agricultural produce such as tropical fruits were gaining in popularity in China, particularly among the inland provinces.
"Malaysia's agriculture trade with China increased by 16.3 per cent compared to 2019," she said.
While this is on the back of non-fresh produce related exports, Aziz highlighted Malaysia's desire to increase exports of its tropical fruits, including jackfruit, star fruit, banana, guava, rambutan and papaya.
China has approved the import of Malaysian papaya, rambutan, watermelon, longan and mangosteen, with Aziz adding that negotiations for the market approval of jackfruit, star fruit, dragon fruit and several others are ongoing.