Rockit launches comprehensive marketing campaign in China right before Christmas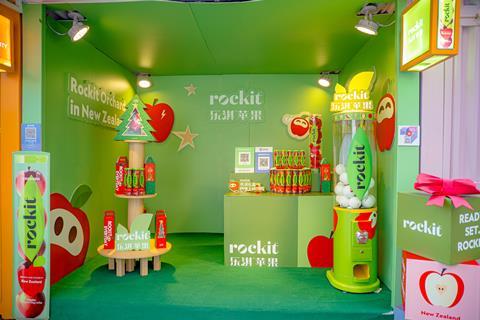 Apples have become a hot commodity during the Christmas holiday in China in recent years. This is especially true on Christmas Eve, which in Mandarin Chinese is called Ping'anye and reminds people of apples (pingguo). Such a trend has now created a new seasonal occasion for apple gifting and eating.
Seeing the market opportunity, Rockit homed in on tier-one and -two cities with its online and offline marketing efforts during the holiday season this year. Its goal was to make Rockit apples synonymous 'Christmas Eve apples' (Ping'anguo) in China.
Working with Shanghai Xintiandi, Shanghai's premium shopping and entertainment district, Rockit launched a comprehensive marketing campaign right before Christmas. It included a Rockit Apples pop-up store in The Hub – Shanghai Xintiandi's commercial complex near the Shanghai Hongqiao International Airport – and eye-catching displays of Rockit apple Christmas gift boxes. Rockit's logo and other key visuals were also displayed throughout the venues of Shanghai Xintiandi and The Hub.
Rockit also sought help from Xinchao Media, and extensively placed Christmas-themed Rockit apple advertisements in key business districts and residential compounds under Xindiandi's brand umbrella.
Despite the scope of this campaign, Rockit believes it is innovative ideas that are key to resonating with consumers.
"There are a lot of apple promotions around Christmas, but most of them centred on big size, red skin and the fruit's association with the holiday. But from our observations, we find what consumers really want is a warm, comforting, healing atmosphere during the Christmas season," said Rockit's marketing representative in China. "This means, we cannot focus solely on selling goods. Our brand needs to be an 'atmosphere creator'."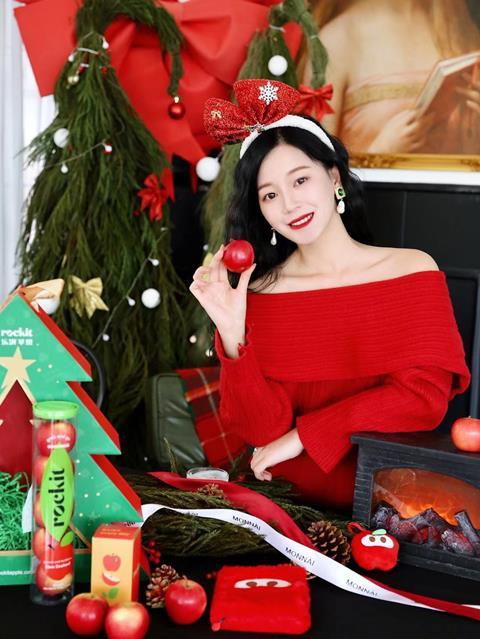 With this strategy in mind, Rockit worked with KOLs (key opinion leader) on leading social media platforms such as Xiaohongshu and TikTok and promoted Rockit apples with a cheerful holiday spirit. The collaborations made 'Rockit for Christmas' a trending topic online.
Offline, Rockit paid special attention to meeting consumers' needs. For instance, Rockit supplied single tube gift boxes at Freshippo, as the shoppers there tend to look for convenient and efficient solutions. While at Ole' and other high-end retail venues, Rockit supplied more of their specially-designed Christmas tree-shaped gift boxes.
The multi-level marketing campaign has quickly been proven to be effective in reaching urban high-income consumers. Rockit hopes its ongoing efforts will solidify the brand's association with the joyful holiday.
"We will continue to invest and innovate in the coming years to tap into the consumer demand outside traditional Chinese holidays, so that Rockit apple becomes the first thing that comes to people's mind when they are looking to gift apples on Christmas," the Rockit representative said.