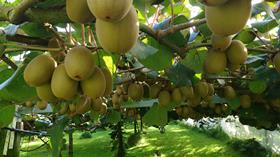 Seeka has returned over NZ$45m from the sale of orchards in New Zealand's Northland region.
The orchards formed part of a portfolio the Australasian fresh produce company acquired through the purchase of T&G Global's KeriKeri post-harvest and orchard business
"In line with Seeka's Northland strategy Seeka embarked on a process of rejuvenating those orchards and selling them, with a long term fruit packing commitment to Seeka," the company told investors via a release on the New Zealand Exchange (NZX).
During the year ending 31 December 2018, Seeka sold and settled NZ$7m of its Northland orchard portfolio, releasing a NZ$600,000 gain on sale.
In the six months ending 30 June 2019, Seeka settled sales for a further NZ$5.4m of its orchard portfolio, a NZ$1.2m gain on the purchase price of this parcel of properties.
Since 30 June 2019, Seeka has sold and settled NZ$28.75m of its Northland orchard portfolio, releasing a NZ$1.79m gain on sale. This includes a recently settled NZ$15.5m sale to Booster's PLPP, with this property to be leased back to Seeka.
The company said a further NZ$5m in conditional sales have been agreed, with settlement expected before 31 December 2019.
Consistent with its Northland strategy, Seeka intends to use proceeds from the orchard sales to repay debt.