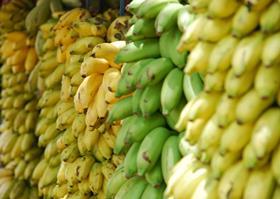 Cambodia's banana exports to China have exploded in the past three years and key players believe improving phytosanitary standards across the industry is pivotal to further growth.
According to a report from the Phnom Penh Post, a few larger exporters account for the majority of exports to China and if smaller producers are to capitalise on the opportunity in China, standards must increase.
On 1 October Cambodia's Ministry of Agriculture, Forestry and Fisheries reported the country had exported 343,812 tonnes of bananas through the first nine months of 2021 with 301,628 tonnes shipped to China. This is an increase of 46 per cent year-on-year demonstrating the scale of the growth.
Speaking with the Phnom Penh Post, Cambodia Rice Federation chairman Hun Lak said the protocol signed by China and Cambodia in 2018 had facilitated this growth and hadcreated opportunities for domestic and foreign investors to enter the cultivation market or upscale operations.
Lak noted that these larger, investor-backed operations were responsible for most of the exports to China. He called on the public and private sector to join forces in improving domestic compliance with the standards and key provisions outlined in the protocol, especially phytosanitary rules, to ensure the sustainability of exports to China in the long run.
Royal Academy of Cambodia economics researcher Ky Sereyvath echoed these thoughts and called on the ministry and relevant parties to raise awareness among local farmers of the requirements and procedures involved in cultivation for export.
"I propose that it is an opportunity for Cambodia, we need to look at the supply and demand. The government as well as the agriculture ministry should expand the scope of agricultural production," Sereyvath said.