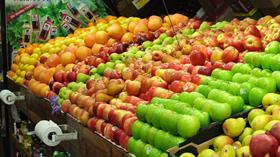 The value of Australian horticulture reached a record A$14.4bn (US$8.96bn) in FY2018/19 (end 30 June 2019), representing the seventh consecutive year of growth.
This record total was highlighted as industry body Hort Innovation released data for the entire horticulture sector for FY2018/19.
The value of total horticulture production grew by 8.4 per cent year-on-year to reach the record total.
The value of vegetable production increased by nearly 9 per cent to reach a value of A$4.7bn (US$2.8bn) in FY2018/19. Potatoes were the most valuable vegetable product at A$752.6m (US$463.8m).
As for fruit, the value of berries and citrus accounted for nearly one third (32 per cent) of the total value of fruit in FY2018/19.
When it comes to export almonds were the high highest-valued horticulture product overall, achieving a record export value of A$675m (US$451m).
The value of table grapes exported increased by 44.5 per cent annually to reach a record value of A$581m (US$358m), now larger than the value of all citrus combined.
Individually the value of orange exports reached A$311m (US$191m) in FY2018/19, while the value of mandarin exports reached A$139m (US$85m).