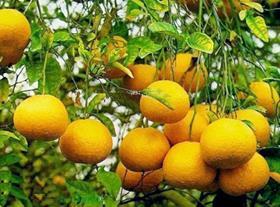 The long-running transport trike in Pakistan last month has reduced the country's kinnow mandarin export by around 6,000 tonnes, according to industry body the Pakistan Fruit and Vegetable Exporters, Importers and Merchant Association.
The lost export opportunities tallies up to a value of US$23.4m, said the Association's chairman Waheed Ahmed in a statement.
Pakistan's kinnow exporters are also having troubles in two if its main markets. Economic sanctions imposed on Iran by the US have largely put that market out of reach to Pakistan, according to Ahmed.
"There was no significant export of the fruit this year against 25,000 tonnes exported to Iran last year," he said.
Indonesia has also presented problems. A higher duty imposed on Pakistani kinnow by Indonesian authorities has stalled trade, and an already-signed Preferential Trade Agreement between the two which would reduce the tariff has still not been implemented.
"At least 20,000-25,000 tonnes of the fruit can be exported to Indonesia if the agreement is implemented soon," Ahmed stated.
Despite the setbacks, Pakistan is still aiming to export 200,000 tonnes of kinnow from a national crop of 1.8m tonnes, according to the Association.
"If the target is achieved, Pakistan will earn foreign exchange worth US$120m," detailed Ahmed.