Indian start-up says its new system offers consumers "unmatched" level of transparency and direct engagement with farmers who grow their fruits
Indian ag-tech start-up Superplum has announced the launch of its new fresh produce traceability system to connect consumers with farmers.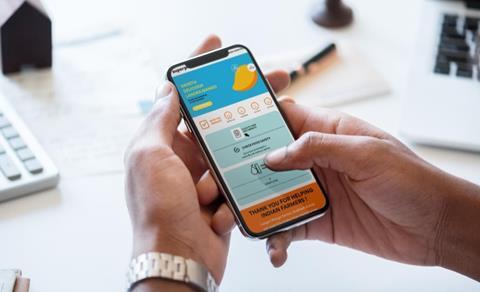 Superplum says its digital supply chain integrates fruit production, transportation and delivery and provides complete transparency to consumers on the fruits' journey from farm to store.
"By simply scanning a QR code on the packaging of Superplum fruits, consumers can access a wealth of information and features that revolutionise their interaction with the fruits they relish," said the company in a press release.
Superplum works with farmers across India to build a fully integrated fresh produce supply chain, delivering fruit to leading retailers and online platforms in Delhi-NCR and Bengaluru. The company outlined several features of the traceability system which are designed to empower consumers and foster trust.
Consumers are encouraged to rate the fruits they purchase, establishing a two-way communication channel that promotes engagement and ongoing product feedback, according to the release.
Consumers can access "comprehensive reports on food safety and pesticide testing for each farm", the company added. They can also get detailed information on fruit quality, enabling them to make more informed choices.
"Superplum takes consumer-farmer engagement to a new level," said the company. "Consumers can not only see the farmers responsible for their fruits, but also gain insights into their increased earnings, with the additional opportunity to reward them with a bonus."
The system also tracks the product's journey along the supply chain. "Superplum provides in-depth details about the exact farm location, and the journey from the farm to the store," said the company.
Consumers are also encouraged to make more sustainable choices in their purchases under the system. "They can now access the total transport carbon emissions data for their fruits, and their fruits come in a variety of eco-friendly packaging options," said the company.
Superplum's traceable fruit packs are available at grocery stores across India as well as on online platforms in Delhi NCR and Bengaluru, including Amazon Fresh, Zepto and Insanely Good by Swiggy.