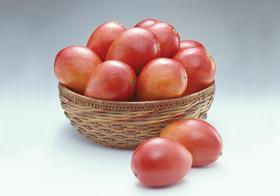 Taiwan has sent its first shipment of mangoes and lychees of 2020 to Japan under a new contract with China Airlines (CAL).
According to a report from Focus Taiwan, Taiwan's Council of Agriculture (COA) said the consignment contained 20 tonnes of lychees and 10 tonnes of Irwin mangoes.
These were sourced from five domestic suppliers and transported on a specially contracted CAL flight. The flight was a part of efforts to help Taiwan's fruit exports rebound from the effects of the coronavirus (Covid-19) pandemic.
The COA said it coordinated with the Taiwan Vegetables and Fruits Exporters Association (TVFEA) to organise the shipment of fruit to Japan via CAL, Taiwan's flagship carrier.
TVFEA exports are scheduled to continue twice a week on the specially contracted until the end of June.
Mangoes and lychees are currently in season in Taiwan and are popular fruits among Japanese consumers.
The COA said in 2019 Taiwan exported 103 tonnes of lychees valued at US$1m, of which Japan accounted for 99 tonnes. Taiwan also exported 657 tonnes of mangoes worth US$5.3m to Japan in 2019.