Exporters search out new markets for hybrid variety atemoya following Chinese import suspension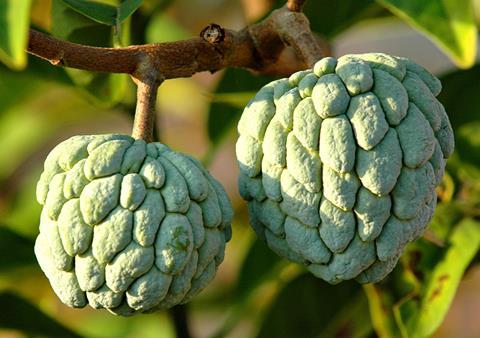 Sugar apple growers from Taiwan's Taitung County have targeted Brunei as part of efforts to diversify exports in the wake of China's import suspension.
According to a report from Focus Taiwan, the Taitung County Government said a 3-tonne shipment of atemoya – a hybrid between the sugar apple and cherimoya – departed for Brunei at the start of February where it will be distributed to six retailers.
The sweeter and more pineapple-looking variant of custard apples had been grown in Taiwan to satisfy demand from domestic consumers and the Chinese market. However, when China announced an import ban in 2021, growers lost access to a significant market.
The Taitung County Agriculture Department said exporting atemoyas to Brunei would provide a vital outlet for the industry which has also targeted other South-East Asian nations such as Singapore.
The department said some atemoyas had already been airfreighted to Brunei in January but the success of the latest sea shipment could open the door to more markets in the region.