New Zealand-based company frees up more capital for Envy growth strategy
T&G Global has sold another of its New Zealand apple orchards.
The Riwaka property in Nelson has been purchased by the New Zealand Superannuation Fund though its rural investment manager, FarmRight. The transaction settled in late December (2022).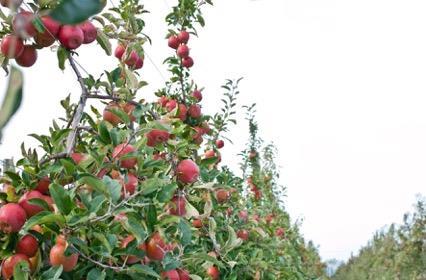 The orchard's footprint measures 194ha, with 33ha planted to the Envy apple variety.
T&G will continue to run the site until 31 May (2023), at which time FarmRight will take over full operations of the orchard. T&G's permanent Riwaka staff members will join the FarmRight team.
FarmRight chief executive, Jim Lee, said the company's investment plans for Riwaka will strengthen its footprint in the Nelson region.
"The acquisition of T&G's Riwaka orchard provides us with a further significant horticultural asset to invest in and grow," Lee explained.
"In addition to planting more Envy on modern orcharding structures, we will build new purpose-built RSE accommodation and ground infrastructure, with our apple volumes contracted to go through T&G's Nayland Road facility."
The Riwaka sale is the third deal between T&G and FarmRight in the past 24 months. The investment manager acquired 80ha of apple orchards in the Hawke's Bay from T&G through transactions in July 2022 and November 2021.
"Over the past two years, we've developed a strong partnership with the New Zealand Super Fund, which is built off our shared growth strategies and the opportunity we see for Aotearoa New Zealand's horticulture sector to generate long-term returns for the benefit of all," said T&G Global chief executive Gareth Edgecombe.
"In purchasing our Riwaka orchard, the New Zealand Super Fund plans to further redevelop and invest in the site, including planting additional Envy trees. These plantings will contribute to the 200ha of new premium Envy plantings we have planned for the Nelson region and help us meet growing global demand for the brand.
"At the same time, the capital raised from the sale will be reinvested into our Envy growth strategy, including orcharding, post-harvest and marketing and sales activities."