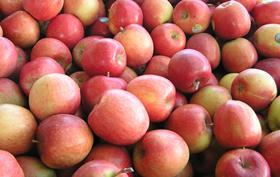 New Zealand's T&G Global is looking to sell its food processing business ENZAFoods New Zealand.
The business, which trades as T&G Food, processes up to 200,000 tonnes of apples and other fruit at two sites in Hastings and Nelson to produce juices, diced apples for food services and apple sauces.
T&G Global said in a statement released 16 October that it would consider selling the business, selling off its assets or closing the business so that it could focus on growing, sourcing, packing, marketing, selling and distributing fresh produce to its global customers.
T&G estimates the financial impact of the sale, consolidation or closure of T&G Foods to be around NZ$14m, which it said would be offset by a value gain of NZ$14m from T&G's investment in its US joint venture Grandview Brokerageearlier this year.
"T&G Foods, and its people, need certainty and would benefit from an owner focused on fruit processing who is willing to invest for the long term," said Alastair Hulbert, CEO of T&G Global.
"Despite the best efforts of T&G Foods' management and staff, the business has struggled to counter the current impact of the significant decline in the volume of fruit for processing in New Zealand and the continued worldwide decline in the commodity price of apple juice concentrate."
T&G said it is taking expressions of interest are welcome by 15 November 2017.