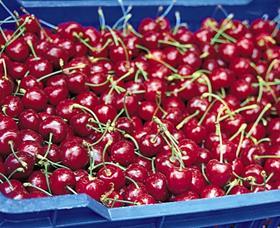 The Turkish cherry industry is preparing to meet an 'incredible' demand from China after the implementation of a new protocol.
The protocol, which took effect at the end of June, removes the requirement for cherries to be held in coldstorage for 16 days before they are shipped to China.
Yiğit Gökyiğit, marketing and sales coordinator at Turkish exporter Alanar, said the relaxed export restrictions will allow Turkey to service the Chinese market like it never has before.
"The China protocol just passed last week. There is a huge demand right now from China. Chinese importers are willing to buy incredible amounts of cherries," Gökyiğit told Asiafruit.
The challenge will now be to not only meet China's demand, but to manage any flow-on effects.
"This also affects the price of cherries because Turkey's cherry supply resources cannot satisfy the demand of China. Limited production increases the prices and we cannot foresee where it will be stopped," Gökyiğit said.
"I believe cherry trade between Turkey and China will also affect other fruits grown in Turkey. It is more the likely to have same kind of demand for special fig variety of Turkey called Bursa Black Fig."
Alanar has already invested across its business to prepare for the opportunities improved access to China will bring and to contend with its competitors.
"After Alanar was acquired by one of the biggest group companies of Turkey, Tekfen Holding, last year, our group invested on new orchards, facilities and technology," Gökyiğit said. "All these investments will be a huge competitive advantage for us."