The Turkish cherry exporter expects better quality this year, thanks to improved weather conditions, and sees promise on the Asian market
The past year has been riddled with challenges for Turkish cherry exporters, according to Kübra Nur Güven of Turkish exporter Ana Fruit, not least the soaring cost of airfreight.
Nevertheless, Güven remains positive for the cherry campaign ahead. "Last year was a very tough one for air cargo and the results were not very satisfactory," she said. "However, we believe this year is looking more promising for the Asian market, so we hope to boost volumes there."
Weather conditions in Turkey have been good this year, she revealed, which has been welcome news for the quality of Turkish cherries.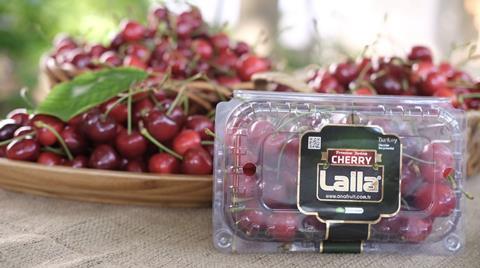 "The quality of the fruit is better than last year," she stated. "We are hoping for a good season both for farmers and exporters in Turkey, as well as for importers abroad. Production was good in the early areas, and in the medium-harvest provinces we expect better quality, although with a slightly smaller volume."
In Asia, Ana Fruit's main cherry markets are Singapore, Hong Kong and Malaysia. However, according to Güven, the Hong Kong market was not particularly favourable last year and doesn't look too promising this year either.
As for China and South Korea, the protocol is still under review, but Güven is confident that both key markets will open up again for Turkish cherries this year.