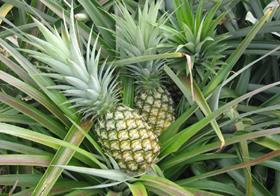 The UAE has proven to be one of the positives of a turbulent 2020 for Philippine fruit exporters with exports to the Middle Eastern remaining steady.
According to a report from the Philippine News Agency, exporters have been able to meet and increasing demand for Philippine produce in the UAE during the Covid-19 pandemic.
Charmaine Yalong, commercial attaché of the Philippine Trade and Investment Centre in Dubai, said the UAE's large Filipino population and the increasing presence of Philippine brands and restaurants had contributed to the rise in demand.
"Aside from gratifying the cravings of our kababayans for native Philippine products, the cosmopolitan tastes of locals and expatriates in the UAE are now being catered to as well," Yalong said.
"A wide range of these products are now available side-by-side with other products from Asia, Europe and the US in the shelves of supermarkets here in the UAE."
From January to June 2020 Yalong said the Philippines had exported US$14.02m worth of pineapples and US12.9m worth of bananas to the UAE.
The importance of the market is represented cargo flights from Philippine airline, Cebu Pacific. According to the Philippines Department of Trade and Industry, from January to September 2020, 29 per cent of fruit exports shipped by the airline were delivered to the UAE. This was second only to Hong Kong, which accounted for 55 per cent of fruit exports in the same period.
"The continued support to Philippine exporters, through trade referrals and organisation of Philippine participation in trade exhibitions and outbound business missions, contributed to the increasing presence of Philippine products in the UAE," Yalong said.