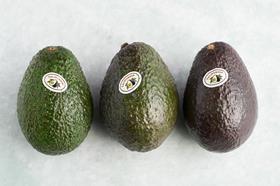 Having gained access to China in April, US avocados should attempt to find a niche in the market to compete with other major exporters, according to a new report.
The new to market report, produced by the USDA, detailed the current state of China's avocado market and offered market-entry recommendations for exporters of California Hass avocados, the only product with access.
Highlighted was the high level of competition in China's imported avocado market, with Peru, Chile and Mexico each accounting for around one third of the market.
In addition to these established suppliers, New Zealand, the Philippines and Colombia have also recently gained access. All six of these countries have the benefit of significantly lower tariff rates than those faced by US avocado exporters.
Thus, the report said the path to success in China for US avocados is to ensure a high-quality product to create a point-of-difference and target select consumers.
"The key to success in China is maintaining consistent superior quality control, sustainable supply and differentiating US avocados from other competitors," the report said.
"Branding California Haas to a niche group of high-end consumers, communicating its superior value and supporting activities about proper handing and consumption could help differentiate California Haas and garner higher than average prices."