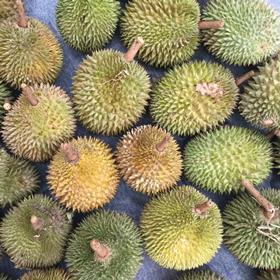 A surprising response to the first consignment of durian sent from Philippine island Davao to the US, could see the export volumes soon increase.
Speaking at a forum on 5 December Larry Miculob, president of the Davao Durian Council said the initial response from US customers, including Oregon-based video blogger Lindsay Gasik, was positive.
According to a Manila Bulletin report, Miculob said the first batch of durian was airfreighted to the US on a Philippines Airlines flight on 16 October.
"The US market was quite surprising. They said (ours) is much better than what is sold in the local market because when we export frozen durian meat, we can be 99.9 per cent sure of its quality, unlike when you export whole durian, you can only ascertain its quality once you open it," Miculob said.
Miculob hoped the region will be to increase its export volume to the US and if the demand for the fruit continued, growers could increase production.
"We are looking at expanding the volume so we can send more. I hope the farmers realise that we have an opportunity to export, and the market in Manila is starting to expand," he said.