Avocado marketer kicks off new season with shipments from Tanzania and Peru as it prepares for first commercial harvest of Indian-grown Hass
Westfalia Fruit India has announced the arrival of this season's first sea container of Tanzanian avocados and the first air shipments from Westfalia Fruit Peru, marking the beginning of what is shaping up to be a "strong and exciting" 2023 campaign, according to a media release from the company.
Multinational grower-marketer Westfalia formed Westfalia Fruit India in April last year as a joint venture with India's Sam Agri and Israeli company Dvori-Or & Zohara Farms. The new business set out to introduce Hass avocados in India as well as other internationally accepted varieties that suit the Indian climate.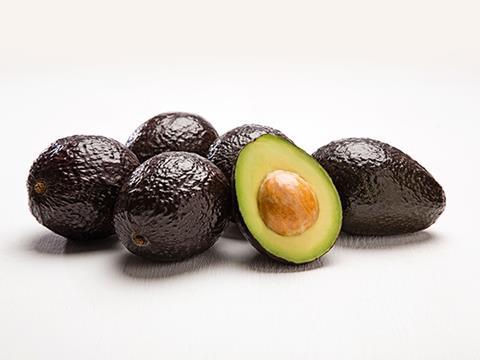 The company began marketing avocados directly in India in 2022, and its first year of operation was focused on establishing direct contacts with major retailers and setting up its distribution network, according to GVK Naidu, director of Westfalia Fruit India and MD of Sam Agri group.
Westfalia Fruit India has appointed three national distributors – Work In Business, NGK Trading and Sam Berry Exotics.
"Working closely with the distributors, Westfalia Fruit India has established a very deep market penetration, not just within the large metros, but also other tier-one and tier-two cities," said Naidu. "The focus for this year is to make Westfalia Fruit avocados available in over 100 cities and towns across India."
Zac Bard, director of Westfalia Fruit India, said the company was also establishing its first avocado ripening unit in Mumbai with a focus on offering ripe and ready to eat avocados to retail and food service customers.
"With the Indian market quickly adapting to e-commerce and quick commerce deliveries, we aim to bring ready-to-eat avocados directly to consumers, providing a far improved and a consistent experience," Bard explained. "Westfalia Fruit India works closely with all major offline and online retailers across India promoting awareness and driving consumption of avocados."
2023 is also set to mark the company's first commercial harvest of Indian-grown Hass avocados, with a goal to achieve over 500 acres (200ha) of commercial avocado plantations by the end of this year.
"Westfalia Fruit India is pioneering growing, importing and marketing of avocados in India with fully integrated operations and the largest geographical footprint," the company said in its release. "This is just the beginning of our avocado journey in India. In the next few years, avocados are forecast to become part of the everyday diet, with the 'superfruit' being readily available and easily accessible."