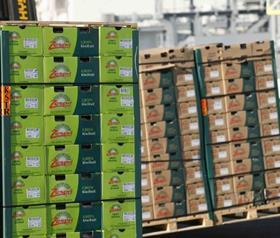 Global kiwifruit marketer Zespri has revealed plans to open an office in Malaysia in the future as it bids to ramp up its presence in southeast Asia.
Malaysia has become Zespri's largest market in the region, and the company hopes to sell 1m trays there this year, up from the 600,000 trays sold in 2008.
"We'd like to be nearer to where our main volumes are moving, so we'd like to establish a base in Malaysia, but not just yet," Daniel Mathieson, Zespri's market manager for South East Asia, told Fruitnet.com.
"Malaysia and Indonesia have produced really good growth for us over the past year and these are the markets where we expect to see the greatest volume expansion `in South East Asia` over the next 3-5 years,' he added.
Zespri also aims to double its sales in Indonesia and Thailand to 300,000 trays and 200,000 trays respectively this year, and it is conducting promotions across South East Asia, which represents a small but exciting market for the company.